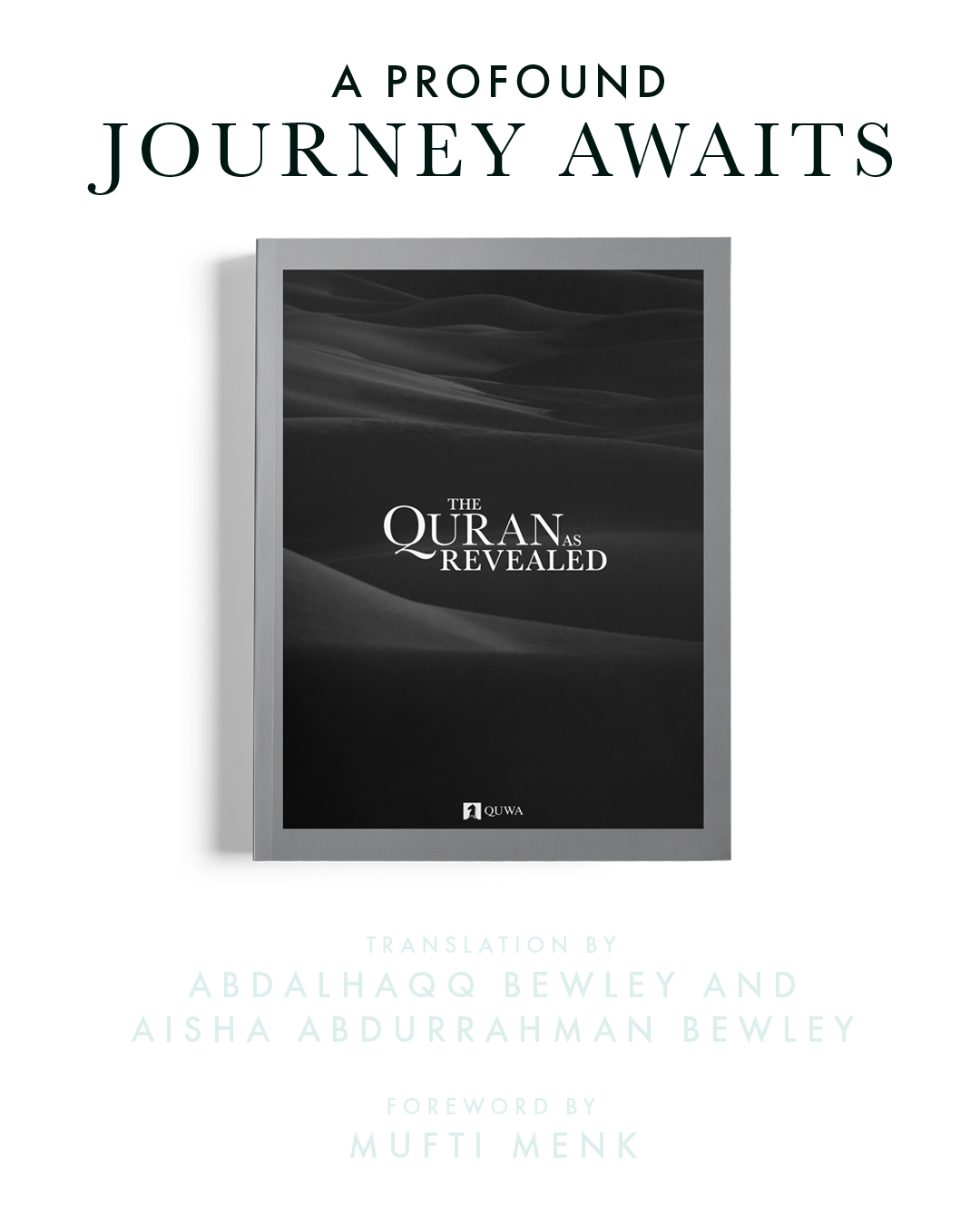 A beautifully designed & crafted Quran translation.

Compiled in chronological order, covering the Makkan surahs before the Hijrah of the Prophet ﷺ

Translated by Abdalhaqq Bewley and Aisha Abdurrahman Bewley. Foreword by Mufti Menk.

Available in Softback and Hardback
ORDER NOW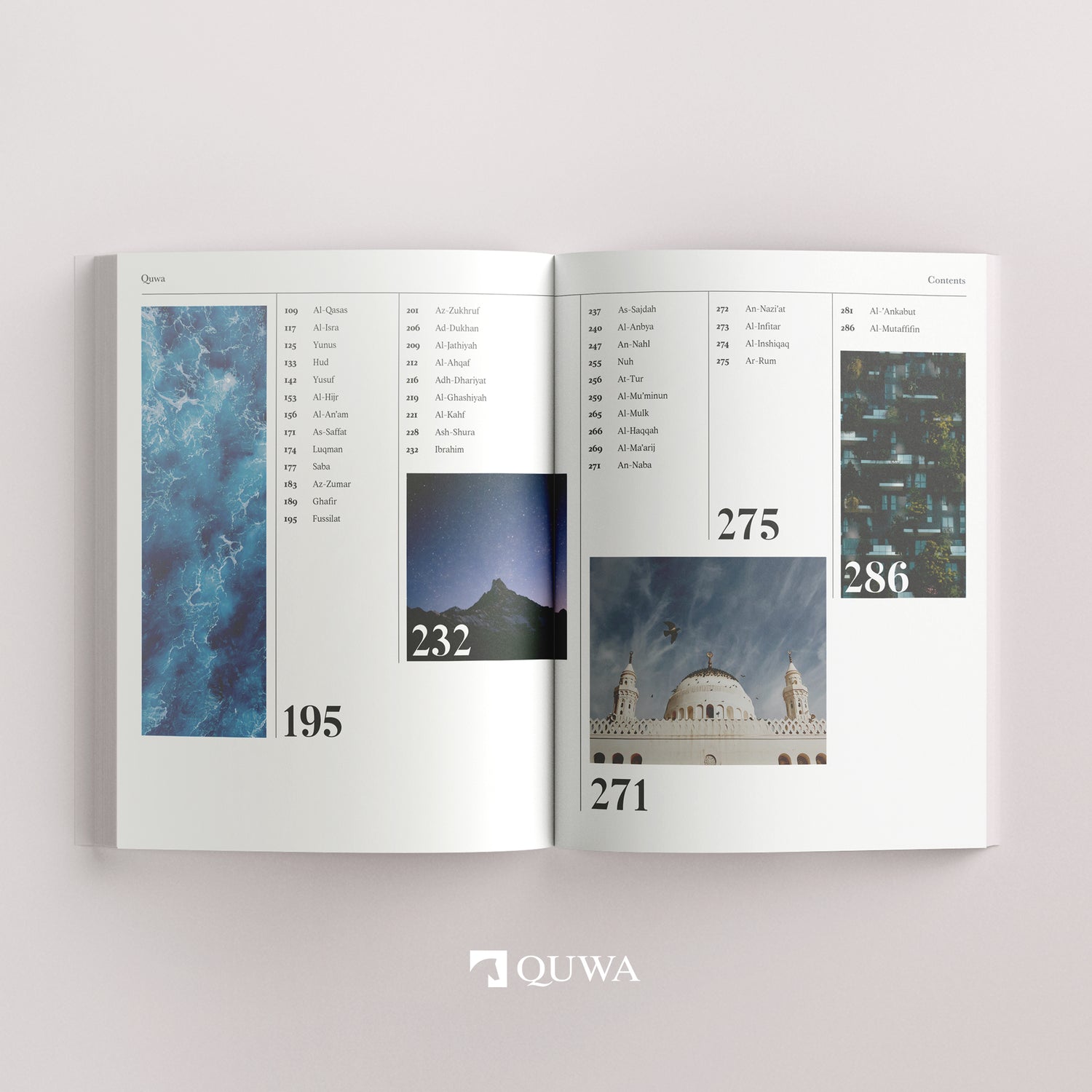 Curated with premium Design & Craftsmanship
Printed in full colour on responsibly sourced 120gsm uncoated paper and Smyth sewn binding.
Let customers speak for us
"A Book we have sent down to you so that you may bring forth mankind from the darkness into the light"
The Quran as Revealed invites you to experience the divine words of Allah through the exceptional work of Abdalhaqq Bewley and Aisha Abdurrahman Bewley. This unique edition offers an unparalleled journey through the Quran, capturing the essence of its profound teachings with utmost elegance and simplicity. The meticulously designed layout, featuring mesmerizing images and harmonious typography, creates a visually stunning and immersive experience, further enhanced by a poignant Foreword from renowned scholar Mufti Menk. Delve into the sacred teachings and discover the timeless wisdom of the Quran, thoughtfully designed.